Nissan of Keene would like to highlight dealership news and recognize our fantastic employees!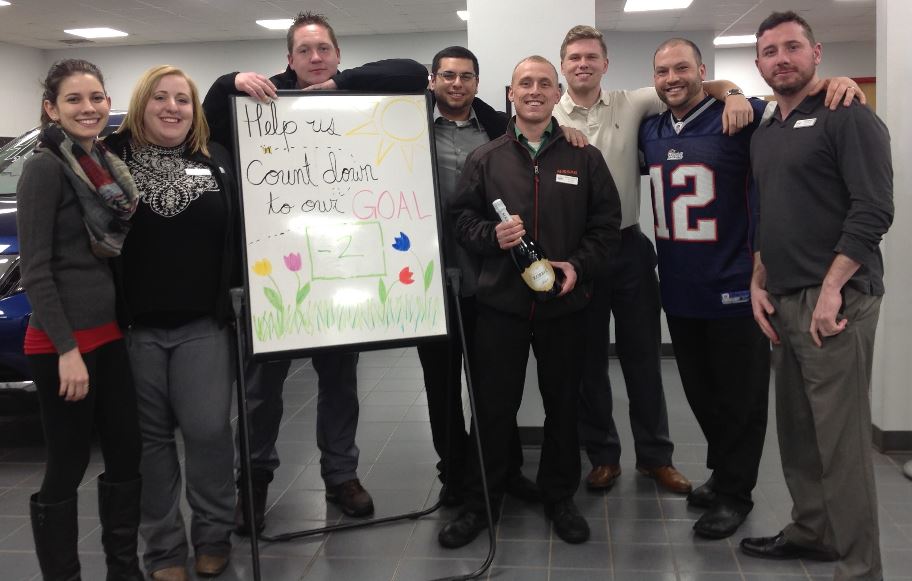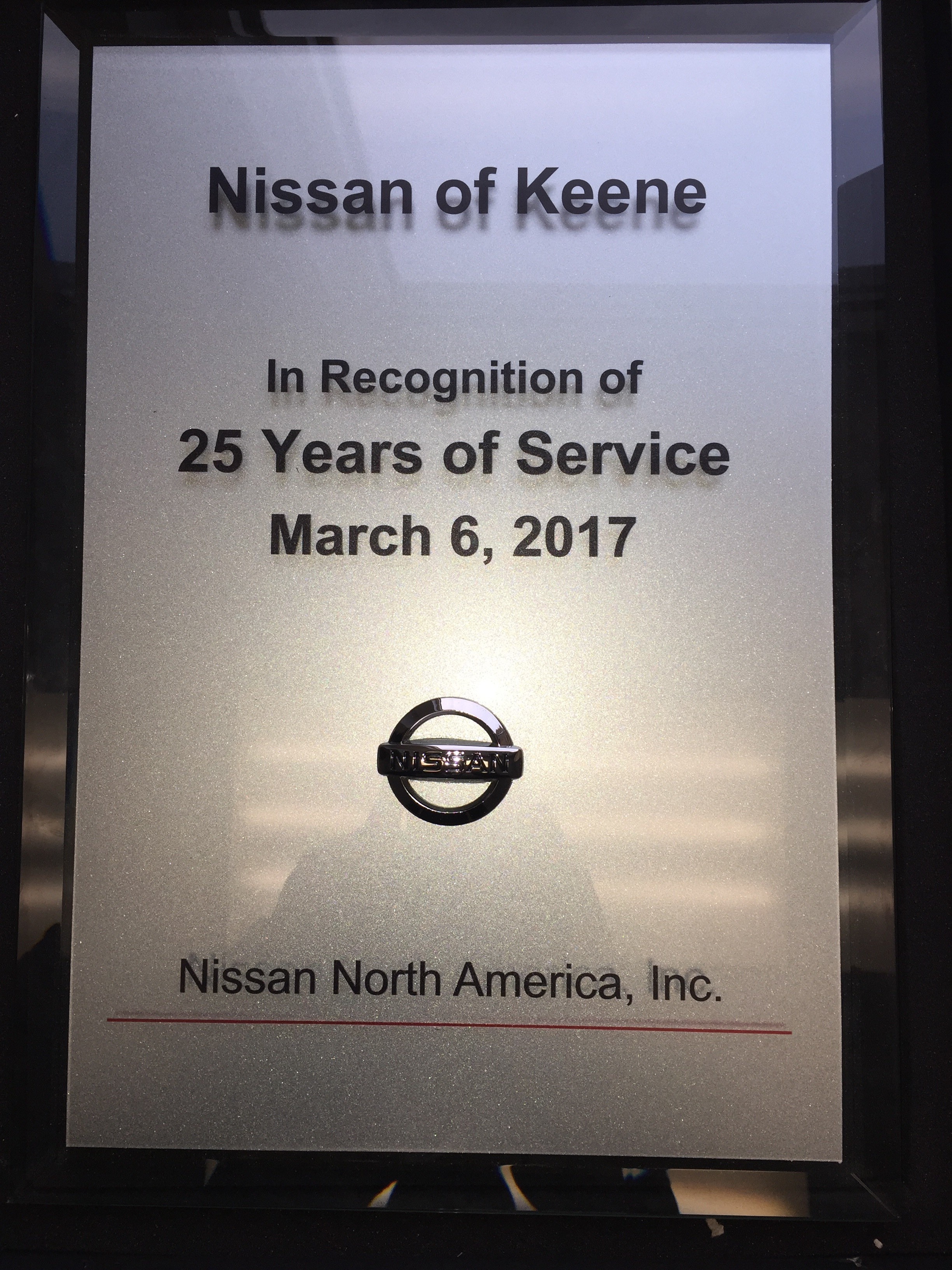 Nissan of Keene was recognized with this plaque for 25 Years of Service on March 6, 2017!

We hit our March Goal!
To Celebrate, we had this delicious cake from our friends at Liberty Mutual in Keene!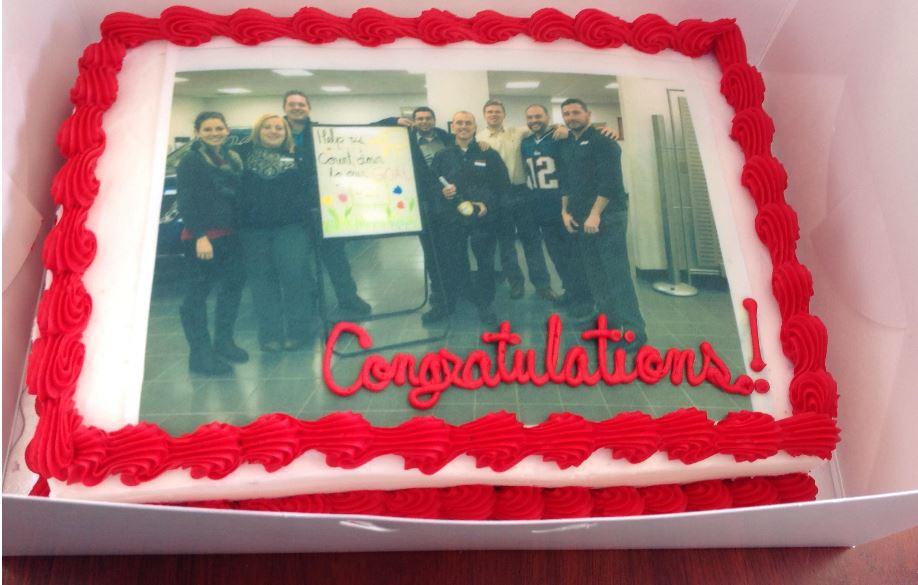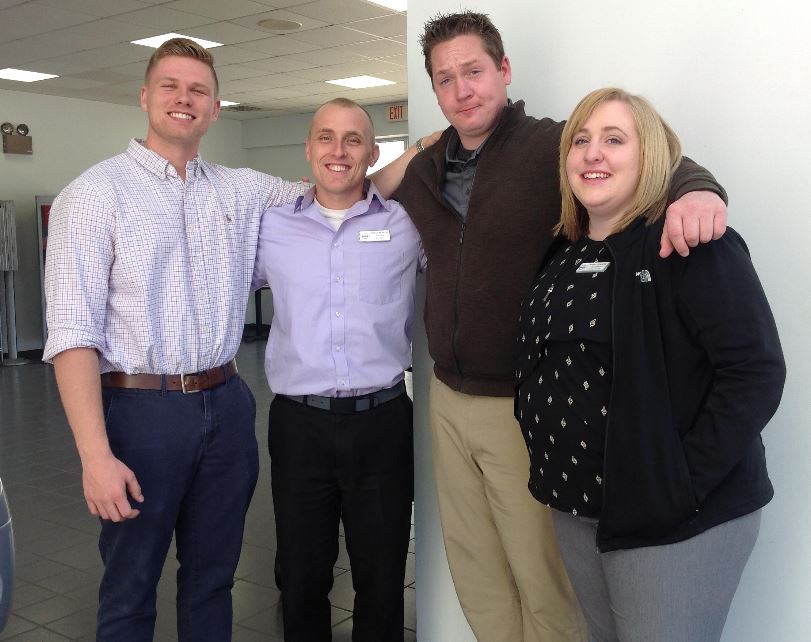 We have 4 Nissan of Keene Salespeople within the top 7 Salespeople in our District!
From Left to Right:
Sean Kelly - Sales Team Leader
Ben Smith - Sales Team Leader
RJ Roe - Sales Team Member
Kaitlyn O'Malley - Sales Team Member

Congratulations!




One Year Anniversaries!
Left: Lizzy Fetco - Billing Department
Right: Kaitlyn O'Malley - Sales